DAILY ACTIVITIES
INSIDE WALKING
LOW IMPACT EXERCISE
DOMINOES/CARD GAMES
TABLE OF KNOWLEDGE
WEEKLY ACTIVITIES
LOW IMPACT EXERCISE
YOGA
ARTS AND CRAFTS
LINE DANCING
TIME-OUT
SENIOR BREAKFAST $3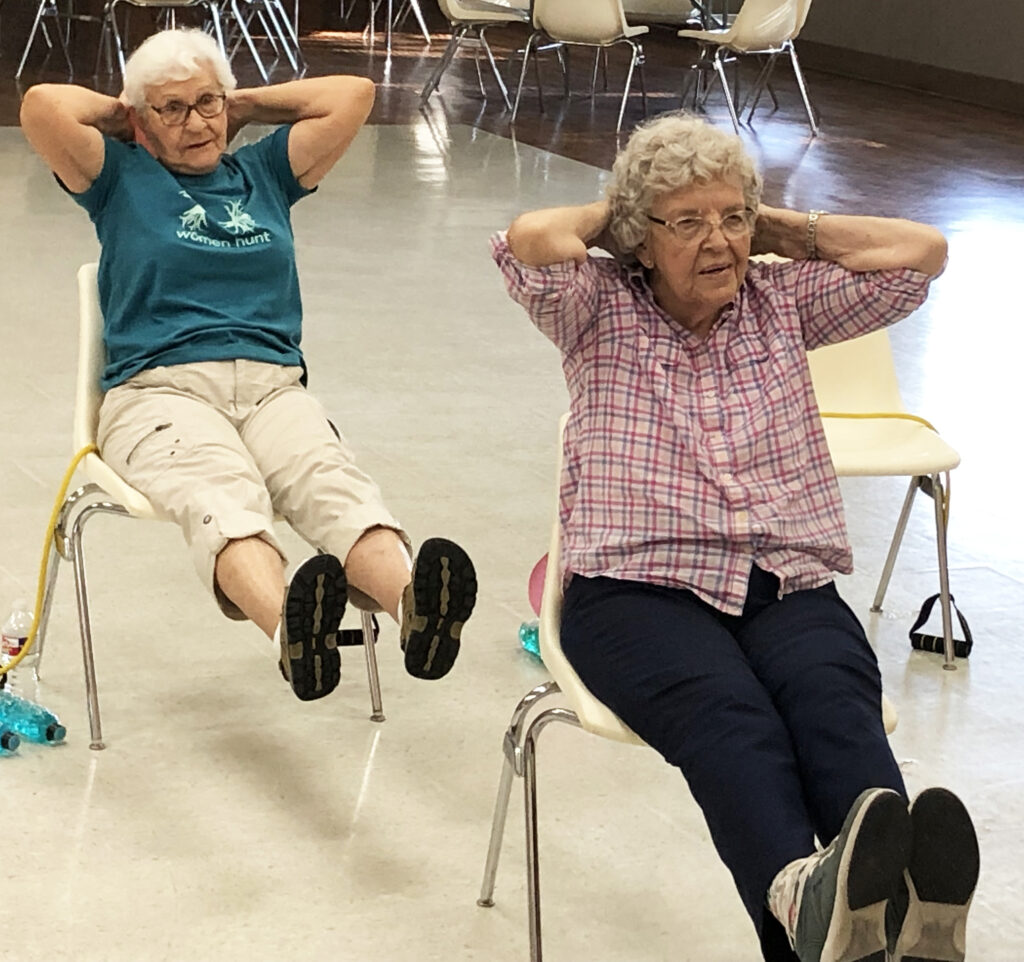 THE BENEFITS OF TAI CHI 
In practicing Tai Chi, we focus on maintaining balance, both in mind and body. As we age, I worry most about maintaining balance and Alzheimer's.
Awareness and deep breathing are essential components in this practice. As we go through the movements with awareness, we can see how out posture maintains balance. The movements are slow and measure, which is more difficult than it looks.
Slow movements with deep breathing and awareness make you relax. Relaxation releases the tensions in your body and you feel very peaceful.
We practice Tai Chi directly after Yoga Wednesdays at 10:30 a.m.
By Nasha Craddock.